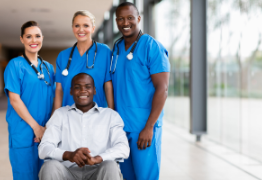 8. Screenings and tests.  You can extend your life by getting regular check ups, regular screenings and tests.  They don't prevent disease but early detection can result in a successful outcome, thus extending your life.  Your physician will provide guidance as to what tests you need regularly or periodically.  If you don't have a regular physician, now is the time to get one.
9. Destress your life.  Many things in life cause stress.  It is how you manage stress and how you reduce stress that will result in extending your life.  Mental stress can physically manifest into physical issues.
Some people pick up yoga or general exercise to help de-stress their life.
10. Be a vegetarian.  Some of us don't want the 100% vegetarian lifestyle.  Vegetarian diets excel at fewer bad fats, more antioxidants, and vegetarians tend to be lower weight compared to omnivore diets.  A great start towards extending your life is to try limiting animal products and increase vegetable consumption.